LEARNING AND HEALING
WITH
HORSES
By observing and interpreting how horses react to us, we are able to examine what we are projecting out to others.
EQUINE EXPERIENTIAL COACHING
Equine Experiential Coaching was founded by Christine Badoux at the Tierra Madre Horse Sanctuary to promote the many learning and healing opportunities that exist between people and horses and to improve the quality of life for both.  Through our individual and group coaching sessions, workshops and retreats, we offer you the hands-on opportunity to mindfully interact with horses in order to learn more about yourself.  We do not ride horses during our sessions and no previous experience with horses is required to participate in our programs.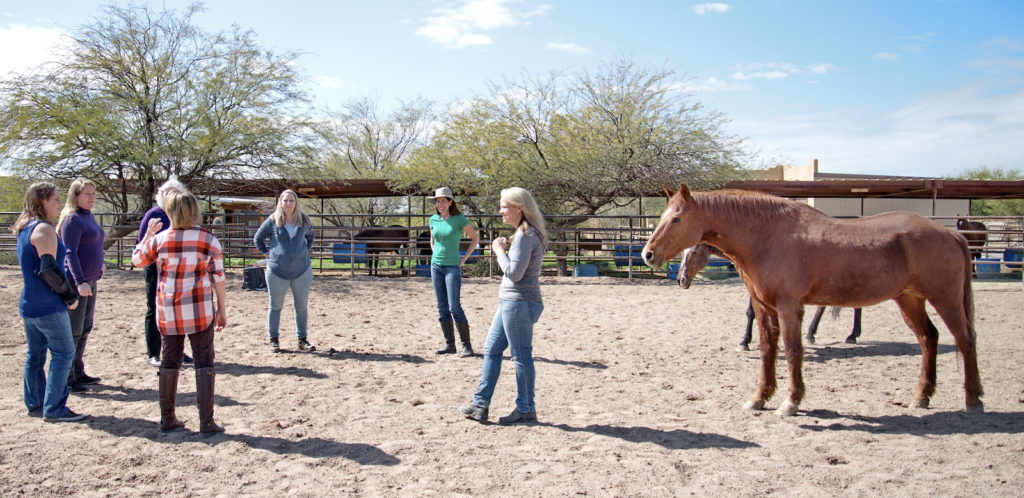 THE EXPERIENCE
WHY HORSES?
Would it surprise you to learn that our horses just might know more about you than you know about yourself? As prey animals, horses live in the present moment, are guided by their intuition and senses, and are masters of non-verbal communication.  As you spend time with them, they not only teach these skills by example, they also help reveal your thoughts, feelings, history, belief systems and behavioral patterns.  As you observe how horses react to you, and how you react to them, your self awareness increases, bringing more authenticity, meaning and choice to your life.
WHY EXPERIENTIAL?
Experiential learning allows you to discover, examine, and integrate the many facets of yourself. Through the hands-on exploring of how and why you do things, you become a conscious observer of your own behaviors, as well as the thoughts and feelings that create them.  "Learning by doing" also  accelerates acquisition and improves retention when introducing new skills or behaviors.
BENEFITS
Increases Self Awareness
Strengthens Intuition
Improves Communication and Perception Skills
Accelerates Personal and Professional Development
Enhances other Therapeutic Modalities and/or Recovery Programs
Positively Impacts Horses and People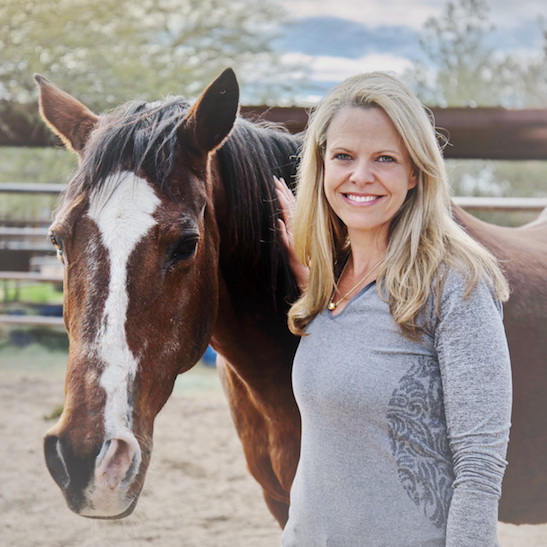 MEET CHRISTINE
EQUINE EXPERIENTIAL COACH
Christine is a speaker, writer, and highly trained experiential coach who passionately promotes the learning and healing that occurs between horses and humans. Christine is the founder of Equine Experiential Coaching, which she operates at the Tierra Madre Horse Sanctuary, in Cave Creek, Arizona.  She strives to improve the quality of life for both horses and humans through her coaching sessions, workshops and retreats, and by volunteering at the sanctuary.
Christine's training includes Monty Robert's Introductory Certification course in Solvang, CA and the Eagala (Equine Assisted Growth and Learning Association) level 1 and 2 training courses. She also believes some of her best training comes from parenting a child on the autism spectrum, as she received over four years of one-on-one intensive behavioral training from the Southwest Autism Research & Research Center (SARRC.)
Prior to meeting up with horses, Christine received her BA in International Relations from Syracuse University and spent ten+ years in the hospitality industry, working for Four Seasons, Westin, and Destination Hotels and Resorts. She currently lives in Phoenix, Arizona, with her two favorite teachers, her daughter, Isabelle, and her son, Alex.
TIERRA MADRE HORSE SANCTUARY
"Once you walk through our gates, something about you changes."
Equine Experiential Coaching takes place at The Tierra Madre Horse Sanctuary, a 501C (3) non-profit charitable organization.  Tierra Madre began as a home for rescued horses and gradually evolved into a healing and learning sanctuary for people, as well.  We are passionate about partnering with Tierra Madre's horses for our equine assisted learning and coaching programs because we know when you help save horses lives, they always pay it forward by positively changing people's lives.  Tierra Madre is currently home to 32 horses with diverse backgrounds, breeds, and personalities.  As you spend time with them, you just might find that you are drawn to horses whose stories represent a portion of your own.  To learn more about Tierra Madre and to read about each horse, please visit their website.
Tierra Madre is located at: 27115 N. 45th Street, Cave Creek, AZ 85331 (480) 469-9166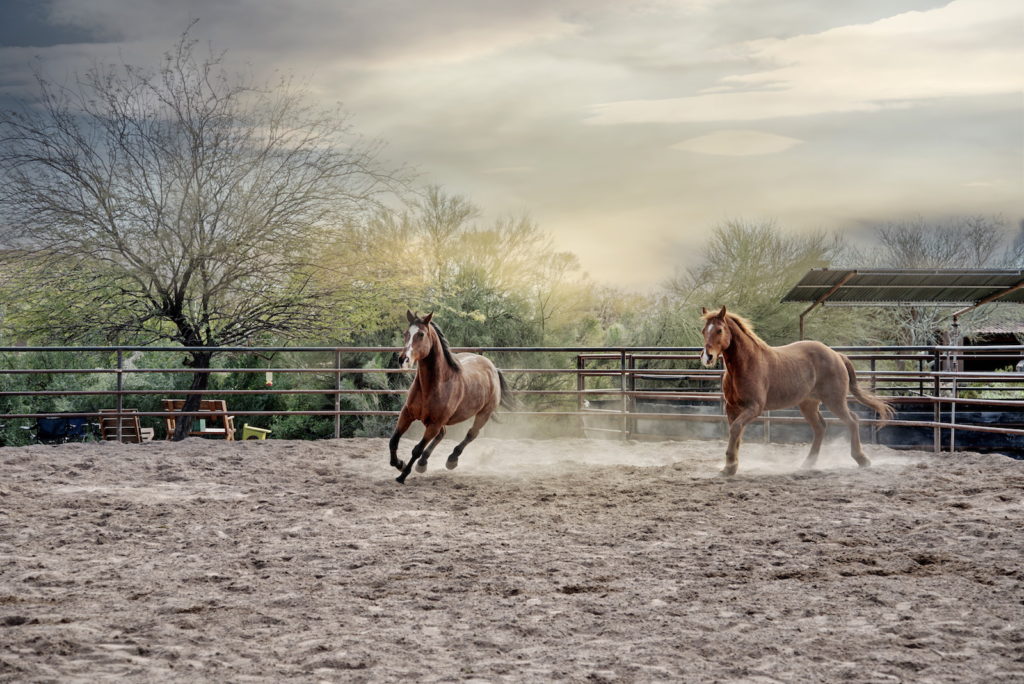 SESSION TYPES & WHAT TO EXPECT
Private Sessions for Individuals or Couples
Private sessions are facilitated by Christine Badoux, an Eagala trained Equine Specialist and Certified Assertiveness Coach.  Sessions are designed to fit your specific intentions, and include a focus on mindfulness, intuition and nonverbal communication.  As you interact with horses, you will be guided to observe and evaluate your belief systems, behaviors, and patterns.
1.5 hour initial session $195
1 hour follow-up sessions $150
Group Sessions
Group sessions are co-facilitated by Christine Badoux and either a member of the Tierra Madre Horse Sanctuary team, or Dr. Sumer Aeed, a licensed therapist with more than twenty years of experience in counseling, consultation and education.  Group sessions include activities, processing and reflection time.  Some themes for group sessions include nonverbal communication, leadership and team dynamics, family dynamics, perception and observation, mindfulness, overcoming obstacles or challenges, and strengthening your recovery.  Individuals may join pre-scheduled groups of (6-8) or you may create your own private group experience for your family, association or company.
Group sessions start at $150 per person for a 1.5 hour session.
PREPARING FOR YOUR VISIT
Please view and print all paperwork below to prepare for your Equine Experiential Coaching Sessions.
Includes the Equine Experiential Coaching Registration and Release Form, the Tierra Madre Official Waiver for Visitors, and directions.
UPCOMING EVENTS
Creative Soul Women's Retreat
November 8-10th, 2019
Join best-selling Hay House author and meditation teacher, Sarah McLean of McLeanMeditation.com and Equine Experiential Coaching Founder, Christine Badoux, for a meditation, writing and equine experiential retreat for women.  This powerful weekend of connection will be held at the Civana Resort in Carefree, Arizona and at the Tierra Madre Horse Sanctuary in Cave Creek, Arizona.  Women with any level of meditation and writing experience are welcome.  We do not ride horses during the retreat and no previous horsemanship experience is required.  For more information or to register, please visit CreativeSoulRetreat.com or call (928) 204-0067.
Gaining Body Wisdom & Peace Workshops
CONTACT
For speaking engagements, events, or general inquiries, reach out to christine@christinebadoux.com or call 602-380-1948.
Please join our mailing list to be notified of upcoming events. Your information will not be used in any other way.